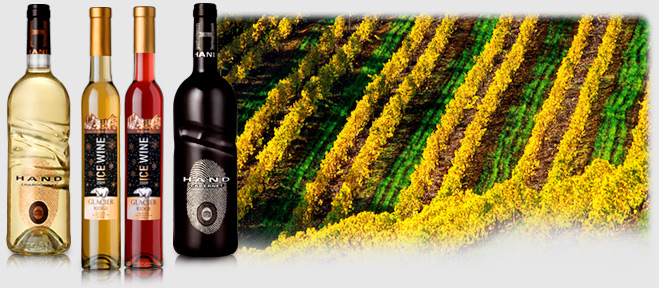 CHILEAN MALBEC ICE WINE
An opulent and complex dessert wine with bright aromas of strawberry, fig, tangerine and candied fruit is a succulent treat. The nature of our Malbec Ice wine has a luscious expression of orange rind, hint of raspberry with a pepper finish, which demonstrates its fine complexity. This balanced wine is a rare wine that is truly Chilean in character and is to be savoured and cherished.

CHILEAN SAUVIGNON BLANC ICE WINE
An inviting bright rich golden color that is very pleasing to the eye. The intense floral nose and luscious nature of our Sauvignon Blanc Ice wine is an expression of complex layers of tropical fruit; melon, peaches and gooseberry. The silky smooth, honey like finish is long lasting and perfectly balanced. This wine is a rare and opulent delight to be savoured and cherished.

ITALIAN HAND CHARDONNAY SICILIA IGT
Wine made with Chardonnay grapes, golden yellow colour with green glints. Rich, intense and very fruity bouquet, with an inviting taste, dry, smooth and pleasantly harmonious. Excellent as an aperitif and accompaniment to fish based dishes.

ITALIAN HAND CABERNET SICILIA IGT
Ruby red wine of great intensity and garnet red glints, a winy bouquet with fruits of the forest, it has a rich, balanced taste of mature fruit. Ideal accompaniment to red meat based dishes and mature cheeses.